Recording & Engineering Services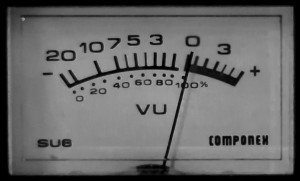 Sometimes you just need a great place to record, and a great engineer to help you out.
I have been recording since the early 80s, and have been doing it professionally since the early 90s.  I often work with clients who simply need a great place to record vocals, drums, or other instruments for projects that they are collaborating on with people in other states (or even other countries).  Sometimes clients are doing home studio projects, but need a better sounding, and affordable place to record vocals and live instruments.
Perhaps you have your own studio, but need a recording engineer to help you out.  Or, you want to record at a bigger recording studio but want to bring in an experienced engineer of your own choosing.  I've worked at a variety of other studios over the years, and can work with any type of equipment.
No matter the situation, I can almost always help out.  I'm fast, very good at what I do, and easy to work with.  My own studio has high-end professional equipment along with rooms that have been acoustically designed and treated, but I'm equally happy working at other studios in the greater Seattle area.
Drums, Guitars, Strings, Vocals, Acoustic & Electric instruments of all types.  I'm experienced recording all the popular instruments, as well as quite a few exotic and rare instruments.  I've recorded string sections, large choirs, and 14 piece jazz bands, in addition to every permutation of pop/rock bands.
Most jobs can be handled in my own studio.  The only things I can't do in my own studio are large groups and acoustic piano.  I don't have a real acoustic grand in my studio, but I do have a very nice 88 key Kurzweil K2500 that can act as a MIDI controller for a very nice selection of high-end sampled acoustic grand instruments I have on my computer.  If you need to record a real acoustic grand, or a very large group, I'm quite experienced at both and can also handle booking a larger studio for the recording session.
In my own studio I have a large assortment of microphones plus high-end microphone preamps, some very nice analog compressors, and top of the line A/D converters.  Check out the studio section for equipment lists and photos.