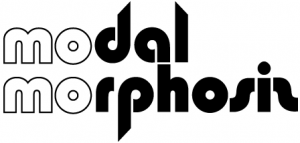 Remixing
Looking to reach some new fans?  A remix may be just what you need!
ModalMorphosis is the remixing & production team of Austria based electronic music composer & remixer Stan Dart, and USA based music producer and mixing engineer Stephen Sherrard.  We specialize in electronic dance music remixes for bands and solo artists.  If you've got a song with great vocals and melody, we can take those vocal tracks and turn it into a dance floor hit!
Two minds are better than one!
Stan Dart and Stephen Sherrard each have released several albums of their own original music, as well as having both worked with many other artists.  However, it is the combination of our skills that makes us unstoppable!
Stan Dart is the fresh new musical genius half of ModalMorphosis, while Stephen Sherrard is the experienced producer and mixing wizard.
Stan Dart usually comes up with the musical ideas and compositions, and then sends them to Stephen Sherrard who refines the sounds and arrangements as needed, and then does the final mixing in his high end professional studio.  However, we are constantly bouncing ideas off of each other, both contributing to the musical tracks and the sound of the mix, so the result is the blending of two musically gifted minds, instead of just one person working in isolation.
When you work with ModalMorphosis, you get two for the price of one!  Two producers from two different countries and cultures with complimentary skill sets.  Original music composition or remixing, plus major label quality mixing and mastering services from a team that will work with you every step of the way to ensure that you are completely happy!
But, we don't just do electronic dance music.  We love to rework songs into something completely new and different, whether it be ambient/chill, orchestral, rock/metal, or anything in between.  Check out some samples on the audio samples page, or visit the ModalMorphosis site for more.