Studio Info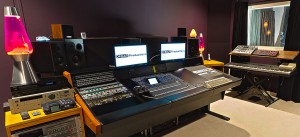 DBAR Productions is located in a private residence in Issaquah, just 20 minutes from downtown Seattle and right off of I-90.
While the studio is located on the lower level of the house, this is
NOT a typical "basement studio"
.  The studio boasts a large control room acoustically designed and treated with
RealTraps
and
GIK Acoustics
panels, a separate studio tracking room big enough to record drums & small groups (also acoustically treated), plus a lounge area and bathroom just for the studio.
The equipment and software used at DBAR Productions is constantly being added to and upgraded.  Click on a category at left for photos or listings of what I use.